Golf Course Architects
The architects that designed St Andrews golf course feature a stellar cast; the highly acclaimed Commander John Dering Harris, 5-time Open Champion Peter Thomson of Australia, 1960s US Tour player Mike Wolveridge from Britain, and accomplished American architects Ronald Fream and Terry Storm of Golf Plan. Esteemed St Andrews member Peter Hale also worked closely with the design team in producing the final routing of the course.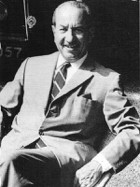 John Dering Harris was born in Surrey England in 1912 and as a young man joined the family golf construction firm of Franks Harris Brothers established by his father and uncle in the 1890s. The company was the first of its kind in Britain and they built courses for all the top architects of the day such as JF Abercromby, Harry Colt, Alister MacKenzie and Herbert Fowler. As time went on, Harris shifted his focus more toward golf course design and at the end of his life had successfully designed over 450 courses worldwide. In the Caribbean, Commander Harris as he is often referred to, laid out courses in Jamaica (Runaway Bay GC 1960), Tobago (Mount Irvine Bay Resort 1968) and Barbados (Barbados Golf Club 1974).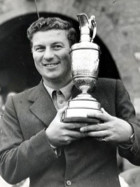 Peter William Thomson (1929 – 2018) was an Australian professional golfer. He won the Open Championship five times between 1954 and 1965. Thomson was born in Brunswick, Melbourne, Australia. His Open Championship wins came in 1954, 1955, 1956, 1958, and 1965. He was the only man to win the tournament for three consecutive years in the 20th century. In 1964 he joined forces with Harris and Wolveridge to collaborate on over 70 architectural projects around the world in the 60s and 70s. Thomson is credited for blazing the trail for other legendary golfers like Jack Nicklaus and Greg Norman to get involved in the golf course design industry.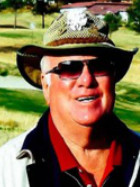 Ronald Warren Fream (born 1943) is an American golf course architect who, in his early career, worked as an assistant designer with Robert Muir Graves, and later collaborated with the Australian professional golfer and golf course architects Peter Thomson, Michael Wolveridge and John Harris. Fream established his design firm Golf Plan in 1972 along with Terry Storm and went on to develop around 150 golf courses across 65 countries.
---
In 2016 Architect Ronald Fream kindly provided Top 100 Golf Courses with the following exclusive St Andrews article:
"Something I didn't fully appreciate in the 1970s when we were doing the design and construction for the relocation of St Andrews Golf Club to its current permanent home was the history attached.
The course surely originated, as did most of the other early courses outside the UK, due to British colonial or military actions and it may well be the second oldest existing course in the Caribbean, after Manchester Club in Mandeville, Jamaica which opened in 1865.
St Andrews shifted to the suburbs as Port of Spain expanded in the 1930s and the great British architect Harry Colt provided a design to host the course for the next forty years. In the early 1970s, it was time to move again, this time to a secluded valley dense with tropical jungle in the district of Moka.
Commander John Harris, together with Peter Thomson and Michael Wolveridge, was engaged to do the design and I was collaborating with that team. It was me who did the field study, and the office produced the golf hole layout and drawings.
The site was dense with tropical growth, and it had some native critters too, including the fearsome pit viper Fer-de-Lance, said to be the most dangerous snake in the Americas. How it got to Trinidad I don't know but I do know that when we were doing initial site reconnaissance I always made sure someone else was walking ahead of me!
Budgets for construction were modest by modern standards and Ernie Gee, a well-experienced golf superintendent from Southern California, came to direct the construction.
Construction had to deal with tropical rainfall, hillside erosions and wash outs, with most of the work done by hand. I made visits to review ongoing construction and turf establishment progress.
Tifdwarf hybrid Bermuda was new grass for greens in the mid-1970s. Serangoon grass at the earlier St Andrews locations was the most common variety used on greens in tropical areas in those days, before the obsession with green putting speed took hold.
Tifway Bermuda was selected to cover the fairways and the Bermudas were sourced in Southern California. Savannah grass - cow grass in South East Asia – is the local inhabitant and it most likely overtook the Tifway, as it so often does in tropical climates.
The course is now just over forty years old and still in play. The tropical setting must really be spectacular with so much mature vegetation. The clubhouse will offer a tranquil, visually dramatic setting with the high hills surrounding. As with so many older courses renovation, renewal and upgrading may well be in order as green creep, bunker creep and expanding tree canopies all take effect."
Ronald Fream, Johor Bahru, Malaysia.